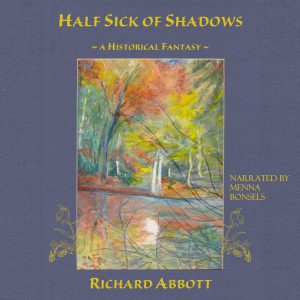 An exciting bit of news today. After a good period of preparation and hard work, the Audiobook version of Half Sick of Shadows is almost ready for distribution. Currently it's with the ACX approval team, who check various technical production details, and all being well the book will be generally available by the end of the month.
The narration has been carefully and beautifully done by Menna Bonsels. She has brought the bits of dialogue alive with a Welsh accent, which is just what I wanted for these early parts of British history before the Saxons came. Back then, my best guess is that our conversations all sounded rather like today's Welsh. She has done a fantastic job. And the progressive ageing of The Lady, particularly in the later sections, is a real delight.
Anyway, you'll be able to tell for yourself soon. Of course I'll post the final purchase links here when they are available – this should be on Audible, Amazon and iTunes.
Meanwhile, here's a short sample of the whole to give you a taste…
For those reading this on email where the mp3 player will not show, this is the link to the file.