Some review comments

Scenes From a Life was a quarter-finalist in the 2014 ABNA competition.

Amazon.com

Amazon.co.uk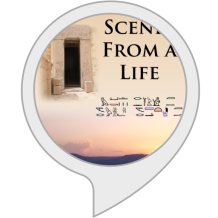 Enable the Alexa skill for Scenes From a Life on the UK or US Alexa stores – listen to extracts and hear about the book directly.
Scenes From a Life is a follow-up novel to In a Milk and Honeyed Land. It is set around twenty years later and there is some overlap of characters. The book opens in Egypt, and we are introduced to Makty-Rasut, a scribe working on the tomb decorations of a senior priest. He lives just outside the town of Waset, which today we call Luxor.


What journey would you make to encounter the meaning of a dream?
Makty-Rasut is a scribe in New Kingdom Egypt, fashioning tombs for the elite. He lives a comfortable but restless life, moving every few years further upstream along the river Nile. He is content to exercise his talent without examining his origins.
Then a series of vivid dreams, interpreted with the help of a senior priest, disrupts this pattern. To solve the riddle, he must go on a journey that will take him outside the Beloved Land and away from the life that he knows. His travels take him into the neighbouring province of Canaan, to a hill-country village called Kephrath, and to a way of life he has never considered.


Listen to author readings: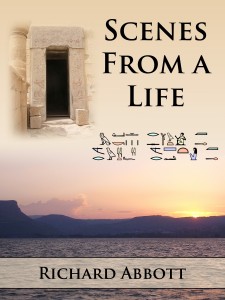 Publisher: Matteh Publications (December 21st 2013)
ISBN: 978-0954-5535-9-3 (paperback)
ISBN: 978-0954-5535-7-9 (ebook – kindle)
ISBN: 978-0954-5535-8-6 (ebook – epub – to follow)
Available now on Amazon.com and Amazon.co.uk, and other international Amazon stores – search by name.


Also find it on Leanpub, Kobo, B&N.com (Nook), iBooks and Google Play.
Paperback version only at the CreateSpace store: apply special code ZJBC2JPW at the checkout for a discount. The Book Depository offers free world-wide delivery in paperback form as another option.
Samples (free downloads):
Scenes from a Life – Sample – Kindle mobi
Scenes from a Life – Sample – epub
See http://www.kephrath.com for more options.
Profiled at Ask David
Cover image © copyright by permission Ian Grainger 
www.iangrainger.co.uk.