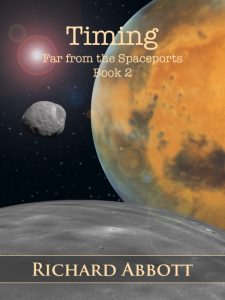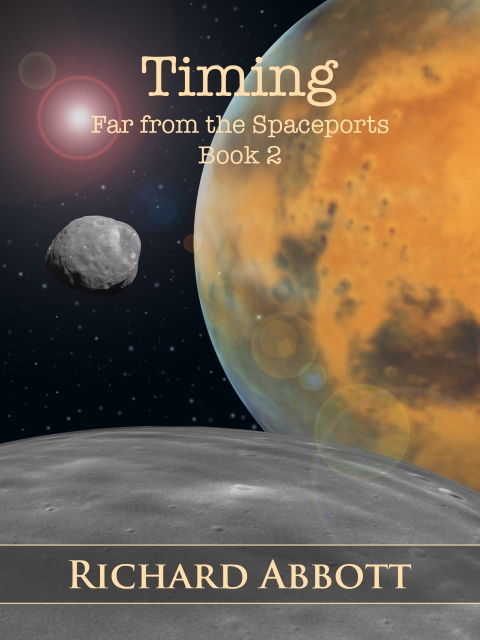 Well, Timing, the sequel to Far from the Spaceports, is now available on preorder from Amazon stores worldwide. Release day is October 14th so there's not long to wait. Paperback copies will be available at round about the same time but I don't have an exact date yet.
It's set about a year on from the end of Spaceports, and begins out at the group of asteroids called the Scilly Isles. But there's more solar system travel this time around including, as the cover would suggest, a trip to Mars and the larger of its two moons, Phobos.
Preorder links are:
To celebrate this release, all my previous novels are going on Amazon countdown offer from 14th. The length of time varies for each depending on Amazon's rules for such things – but on 14th you can get not only Far from the Spaceports, but also the historical novels In a Milk and Honeyed Land, Scenes from a Life, and The Flame Before Us all at reduced prices.
Meanwhile, here are links to an author reading on YouTube (and Daily Motion in case the You Tube one has not yet distributed). It's the same reading at both sites but more will be uploaded before too long…