Some review comments

Historical Novel Society: "Wide in scope and rich in detail and plot, this is an accomplished illustration of this era in the region: complex, informative, enjoyable and skilfully put together."
Breakfast with Pandora: "…A surprising tenderness in the face of brutality, loss, and displacement is the emotion that underpins the action…"
Hoover Book Reviews: "…From the noble, nose in the air, Egyptians to the settlements of peasants to the nomadic clans, we have a tale of loss, hardship, and hope as cultures collide and times change…"

Amazon.com

Amazon.co.uk
The Flame Before Us carries the story another few years onwards. Starting north along the coast at the city of Ikaret (modern Ugarit), the story follows several inter-related groups of people as they cope with the sudden destruction of the city.
Groups of invaders are sweeping southwards. Their path of destruction began in the Hittite lands, in battles described in the epic works of the Iliad and Aeneid. Troy was simply the first stage of their path of conquest; The Flame Before Us picks up the story some months later.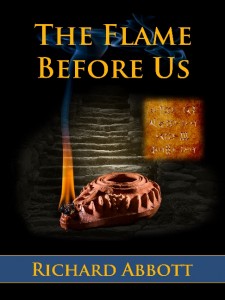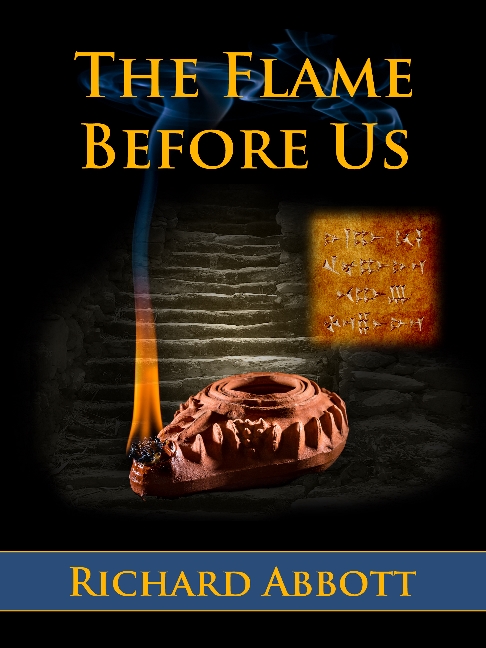 Conflict and commitment in the shadow of a city's downfall
The raiding ships have come before, but this time it is different. This time the attackers are coming to stay, and defensive walls will not hold them back. Nowhere is safe. One by one, the great kings and their vassal cities collapse as the newcomers advance.
The land is already a patchwork of many different peoples, bound together in a fragile web of traditional alliances and rivalries. How will political and personal promises change with the arrival of the new clans? Is war inevitable, or can a different answer be found?
Walk with refugees, migrants, and defenders of the land alike, as they struggle to create a different way of life beside the ruins of the old. Can alliance, commitment and love survive the turmoil?


Publisher: Matteh Publications (April 16th 2015)
ISBN: 978-0993-1684-1-3 (soft cover)
ISBN: 978-0993-1684-0-6 (ebook – kindle)
Available now on all international Amazon stores including Amazon.com and Amazon.co.uk – search by name.


Also find it on Leanpub, Kobo, B&N.com (Nook), iBooks and Google Play.
Paperback version only at the CreateSpace store: apply special code 365DQESC at the checkout for a discount. The Book Depository offers free world-wide delivery in paperback form as another option.
Samples (free downloads):
The Flame Before Us – Sample – Kindle mobi
The Flame Before Us – Sample – epub
Interviews of Kephrath (free downloads):
Tadugari and Anilat – Kindle mobi
Tadugari and Anilat – epub
Nikleos and Kastiandra – Kindle mobi
Nikleos and Kastiandra – epub
Labayu – Kindle mobi
Labayu – epub
Hekanefer – Kindle mobi
Hekanefer – epub
See http://www.kephrath.com for more options.
Profiled at Ask David
Cover image © copyright by permission Ian Grainger 
www.iangrainger.co.uk.