Over the last few weeks I have been working to get all my books into a place where free sample downloads are available in a variety of formats. So for downloads of all different kinds you can check out the downloads area of the Kephrath site, or Goodreads, or Leanpub, or Kobo books – everything on Kobo is at 50% off until Jan 31st, so long as you use the discount code JAN1650, which in my case includes In a Milk and Honeyed Land and The Flame Before Us – or Google Play, or the iBook store. To read online check out my Issuu listings – also there are links to the individual publications from several of the pages on this blog or the Kephrath web site. All in all, I have put out sample material in a lot of different places and formats!
Along with that, I have widened the distribution of The Flame Before Us to include several ebook stores as well as just Amazon, and for simplicity am in the process of making the Kindle and ePub price of all of my historical fiction books the same. That is not quite finished yet, but will be before too long.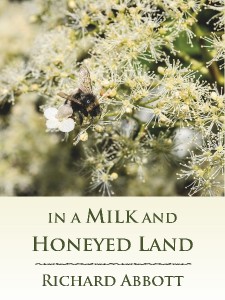 Finally, I have released In a Milk and Honeyed Land under the Matteh Publications banner now, so after a suitable pause you can expect to see the listings change slightly at various online bookshops.
Oh yes, there's also a short radio advert going out for Far from the Spaceports on the Christian radio station KATZ – here's a link to the ad, at offset 33 minutes and 46 seconds.
Exciting times for a new year!