I thought this week I would post up some images taken over the weekend from in and around home, which have some sort of loose connection with the world of Kephrath. The first is a bee-and-flower picture – nowhere near as sharp as the real book cover, but this one was just at the back of the garden with our own bee!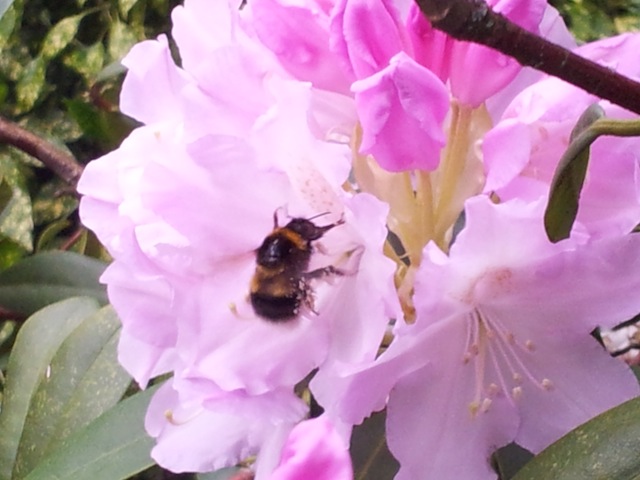 The second is our fig tree, which is now (after a slow cold start) coming into leaf. Back in Southampton our fig tree there produced some fruit each year, the amount varying considerably with the season. This little one is only last year's planting and so is some way away from fruiting yet… but great to see the leaves emerging.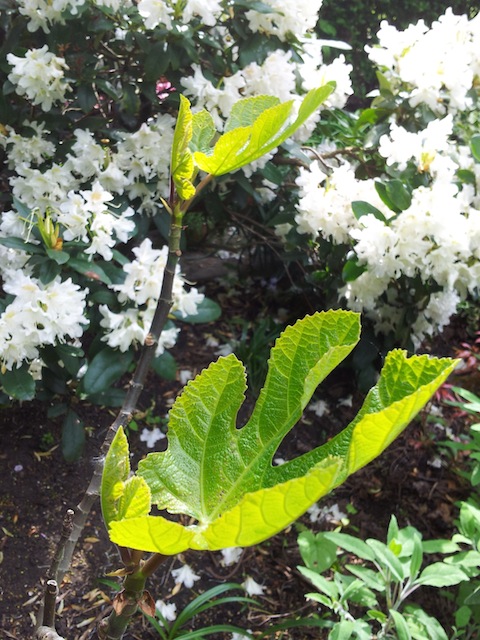 Qetirah poured them each a little red wine from a stoppered jar. They drank it very solemnly, eyes fixed on one another. She took one of the figs and pulled it in two, giving half to Damariel. He held the fruit in his hand briefly, caught by the dark flesh speckled with seeds. When they had finished he took another fig and did the same, this time keeping hold of it for her to eat, feeling her lips against his fingers.
Finally here is a view of a corner nearby. The connection here is quite tenuous but made through the name Gilgal – the name of the first encampment of the Israelites across the Jordan.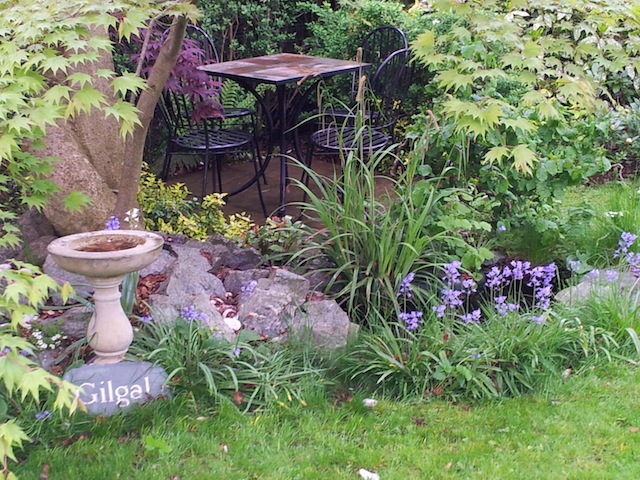 The camp itself was roughly square, insofar as the arc of the River and a few encroaching outcrops of rock allowed, and was divided into unequal regions of tents by interior paths. Nepheret supposed that, like islands in the inundation that she remembered from childhood, the tent groups were occupied by different families. The people she could see wore a range of brightly coloured kefs, and for a moment she was reminded of the flower fields that filled the hill country in the spring time.
Other news – it's nearly a year since In a Milk and Honeyed Land reached the market, and to mark the anniversary I am planning some sort of promotion for the end of this month. More details next week…