First and foremost, it was my very great pleasure to read a review this morning on Goodreads – an extract follows
Flowing, eloquent descriptions of the region, traditions, music, and writings of the people of those times immerse the reader. I felt as if I were there, standing at "the high place" with the world spread out before me, walking in an ancient olive grove, hearing the soothing notes of a lyre. I wanted to be there, to be part of the exhilarating festivals, to share in the people's sorrows, to face their challenges with them. I couldn't turn the pages fast enough, yet I hated to see the book end.

Considering the depths of emotion explored, the lessons conveyed, and the story told, "In a Milk and Honeyed Land" is an astonishingly easy read. More than that, it's utterly beautiful.
For the full review, check out Goodreads. As you can imagine, I was absolutely thrilled to find this! Meanwhile, here are some (modern) olive trees in the region of the four towns…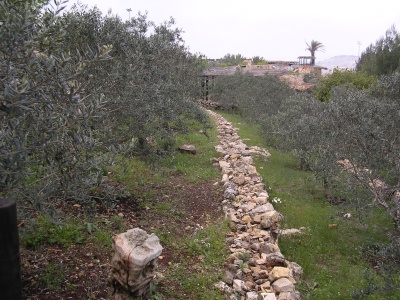 The birthday giveaway continues – some of the free download tokens have gone but others still remain, so if you want to receive a download token and instructions how to use it please contact me at books@kephrath.com soonish. Electronic copies only, I'm afraid, as the physical soft- or hard-back versions are not included in this.
So meanwhile… updates continue over at the Kephrath site. Some of them are just geeky things to bring the web technologies used up to date – the shiny new rotating news feed on the home page is one such, and the book review filter at http://www.kephrath.com/BookReviews.aspx is another. But as well as that I finally got the timeline page out at http://www.kephrath.com/Timeline.aspx. It's fairly basic at the moment but from this point on I can enhance it as time permits.
Keep watching for more changes…