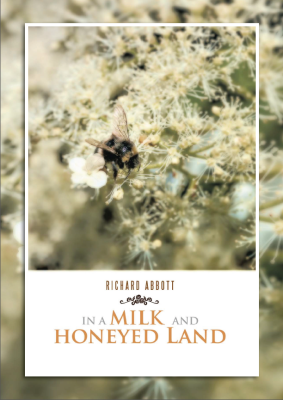 In a Milk and Honeyed Land is a year old shortly! The exact date depends a little whether you mean the physical or electronic version, and I'm not fussy about the details, so May 31st is as good a date as any. Many thanks to all those who have read the book this last year, especially if you have given some feedback. Over the last year I have had contact with a lot of great people and new friends, and feel enriched because of it.
To celebrate the event, I have organised a giveaway with the publishers Trafford. I have a limited number of tokens which will allow people to download an electronic version (epub or kindle) from the Trafford site. If you are interested, please contact me with your email address and I can supply details of how to download. Numbers are limited, so please don't delay too long. This could be a great opportunity to get a copy for a friend. It applies to the electronic version only, not physical copies.
Other news – I have written a couple of book reviews. The first is for Of Battles Past, by Bryn Hammond. As usual, a quick summary may be found on the Kephrath web site (see http://www.kephrath.com/BookReviews.aspx), and the full review is at Amazon, Goodreads and Shelfari.
As for the second, it is my great pleasure to be contributing again to Erin Eymard's Bookworm's Fancy blog (http://bookwormsfancy.wordpress.com/), with a review of A Swarming of Bees by Teresa Tomlinson. I loved this book, as you can read shortly. This review will appear on Erin's blog in a few days time so keep a look out.
Also, The Man in the Cistern is now available on the iTunes book site at https://itunes.apple.com/us/book/the-man-in-the-cistern/id648034238?ls=1 (US), https://itunes.apple.com/gb/book/the-man-in-the-cistern/id648034238?ls=1 (UK), or other regional iTunes stores. Price varies a little per region but should be around the £1 / $1 etc mark.
Finally, I have been overhauling the Kephrath web site a little to take advantage of some new web technologies. There are no really dramatic changes but I have changed the way some of the navigation works. and the way my book reviews are displayed on the page http://www.kephrath.com/BookReviews.aspx. Currently there are a few problems with old web browsers such as Internet Explorer 7, but any modern browser should be fine. I hope to iron out the last issues shortly. Enjoy!