Those of you who regularly travel on the London Underground (as of course I do myself) could have a look out for two copies of In a Milk and Honeyed Land which are now part of the "Books on the Underground" scheme.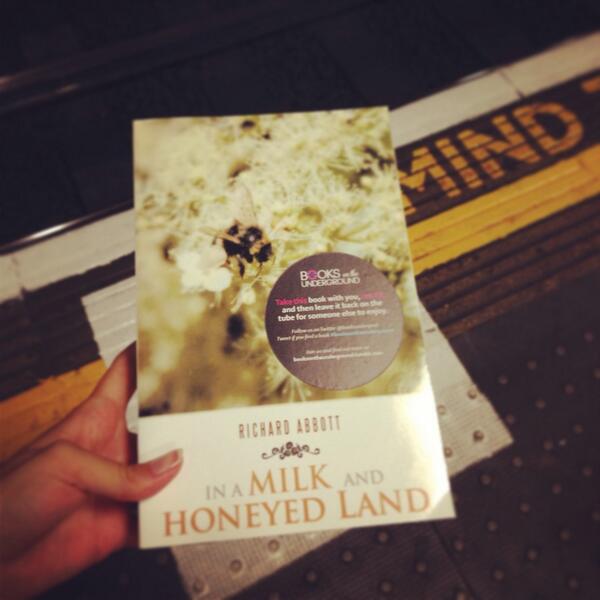 Check out booksontheunderground.tumblr.com for more details, or follow @BooksUndergrnd on Twitter.
In a Milk and Honeyed Land began its subterranean wanderings at Victoria this morning… hopefully I might get to hear of other sightings in time!