I thought that this week I would have a quick break from the Inklings, King Arthur, and such like, and report some space news which I came across a few days ago.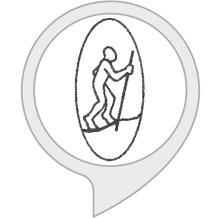 But first, an update on my latest Alexa skill – Polly Reads. This showcases the ability of Alexa's "big sister", Polly, to read text in multiple voices and accents. So this skill is a bit like a podcast, letting you step through a series of readings from my novels. Half Sick of Shadows is there, of course, plus some readings from Far from the Spaceports and Timing. So far the skill is available only on the UK Alexa Skills site, but it's currently going through the approval process for other sites world-wide. **update on Wednesday morning – I just heard that it has gone live world-wide now! ** Here is the Amazon US link ** 
Now the space news, and specifically about the asteroid Ceres (or dwarf planet if you prefer). Quite apart from their general interest, this news affects how we write about the outer solar system, so is particularly relevant to my near future series.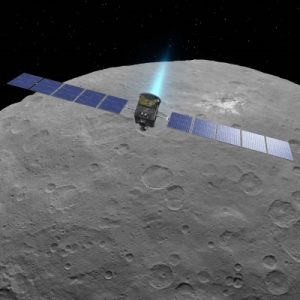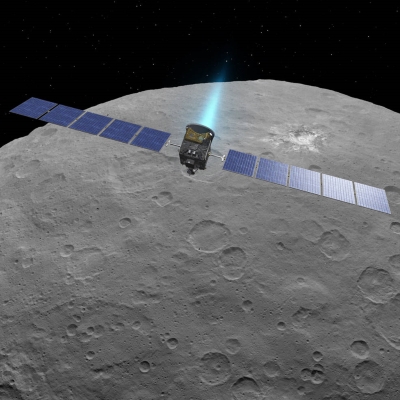 Many readers will know that the NASA Dawn spacecraft has been orbiting Ceres for some time now – nearly three years. This has provided us with some fascinating insights into the asteroid, especially the mountains on its surface, and the bright salt deposits found here and there. But the sheer length of time accumulated to date – something like 1500 orbits, at different elevations – means that we can now follow changes as they happen on the surface.
Now the very fact of change is something of a surprise. Not all that long ago, it was assumed that such small objects, made of rock and ice, had long since ceased to evolve. Any internal energy would have leaked away millennia ago, and the only reason for anything to happen would be if there was a collision with some other external object like a meteorite. We knew that the gas giant planets were active, with turbulent storms and hugely powerful prevailing winds, but the swarms of small rocky moons, asteroids, and dwarf planets were considered static.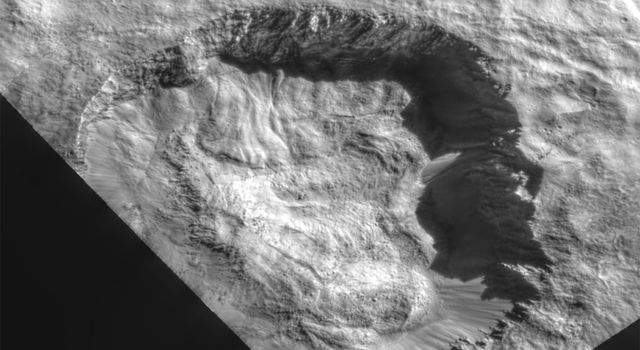 But what Dawn has shown us is that this is wrong. Repeated views of the same parts of the surface show how areas of exposed ice are constantly growing and shrinking, even over just a few months. This could be because new water vapour is oozing out of surface cracks and then freezing, or alternatively because some layer of dust is slowly settling, and so exposing ice which was previously hidden. At this stage, we can't tell for sure which of those (or some third explanation) is true.
The evidence now suggests that Ceres once had a liquid water ocean – most of this has frozen into a thick crust of ice, with visible mineral deposits scattered here and there.
Certainly Ceres – and presumably many other asteroids – is more active than we had presumed. Such members of our solar system remain chemically and geologically active, rather than being just inert lumps drifting passively around our sun. As and when we get out there to take a look, we're going to find a great many more surprises. Meanwhile, we can always read about them…