This week has been busy, with tidying up one Alexa skill, and getting another two ready for release. Of which more later. But first, some space news I caught this week which links to my thoughts about looking for life in the upper atmosphere of Venus. It's much easier – comparatively speaking – to look at the upper atmosphere of Earth, and that's just what scientists have been doing.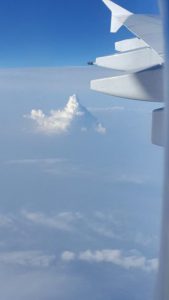 When you fly on a long-haul flight, you're at roughly 35,000′ (say 6 1/2 miles, rather higher than Mount Everest). If, like me, you keep an eye on the information readouts about speed, temperature, and so on, you'll know that it is ferociously cold outside the little bubble of the cabin. In fact, it's not only cold, but also at a tiny fraction of the air pressure at the surface, with hardly any water vapour, and subject to huge amounts of ultraviolet light. For humans, it is totally inhospitable.
But some microbes flourish here. We don't exactly know how many, as the study of such things is in its infancy. Certainly life is less dense up there than it is down in our comfort zone. But the total number of organisms living up there in the stratosphere, added up across the whole planet, is truly prodigious.
It's important for a few reasons. The first, and most relevant to this blog, is that the living conditions are not unlike those on Mars. If we're able to understand how life works in our own upper atmosphere, we have a better chance of identifying it as and when we come across it elsewhere. Also, it helps us assess the risk of taking microbial life with us by accident, as our rockets leave Earth. If we take Earth-based life with us, we need to be sure we don't then mistake it for an alien organism when we find it! And conversely, we can decide if there is any serious risk of bringing something home that we weren't expecting. All very exciting.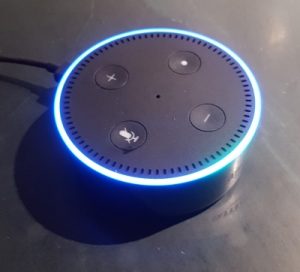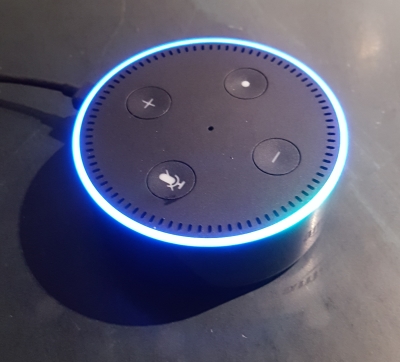 Right, back to some quick notes on Alexa skills before finishing. My latest published skill is Jung North West, promoting an occasional experiential training course in Jungian thought. This takes place in Grasmere, Cumbria: the first in the series was earlier this year and was a great success.
The next course is in March 2019, looking at Dreaming and Dream States. But don't ask me… ask Alexa… "Alexa, open Jung North West… tell me about the next course…" And if you wanted a regular web page version, you could look at jungnorthwest.uk.
After that, there are a couple more skills in the pipeline, including a game (something of a departure for me). And I am in the process of overhauling some of my existing skills to keep them up to date. Some of the Cumbria ones need to be brought in line with the latest hardware changes and opportunities. Coding life never stands still!