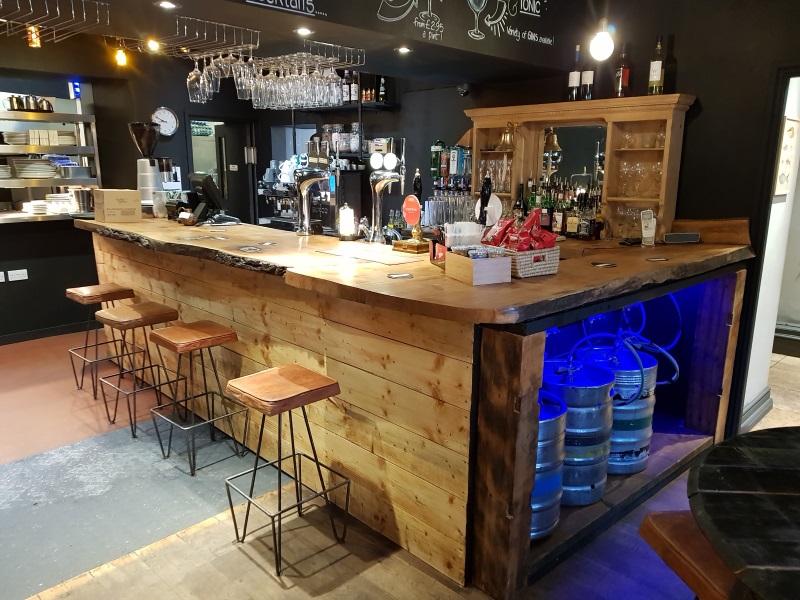 Many of you know that last week I was heavily involved in getting some refurbishment work done to a bar in Grasmere, Cumbria. It really did get finished on time, albeit needing a couple of long days and late nights. But I'm not going to blog about that. Nor – though I did consider it – an I going to blog about how pretty much every project pushes the envelope on its expected finishing time (even Gandalf apparently suffered from this, judging by his complaint in the film version of Lord of the Rings, "Three hundred lives of men I have walked this earth and now I have no time").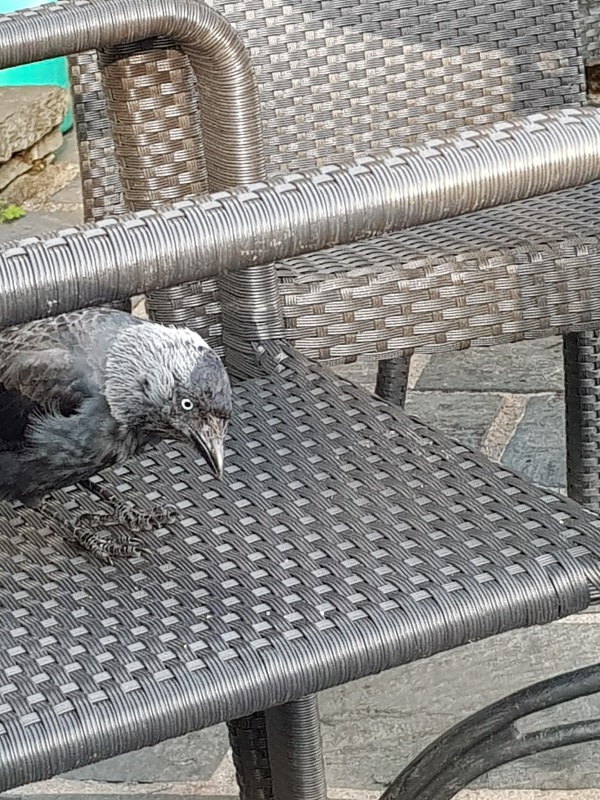 Instead, I'm going to talk about something that occupied my mind during several journeys from the bar back to our storage area in some former barns late at night. It is pretty dark in that part of Grasmere, and I didn't bother with a torch or anything until I was actually poking around trying to find some small-but-essential gizmo to take back. And as I walked down the cul de sac which is Lake View Drive, across the lawn, and down the rough track to the barns, with empty fields on one side going down to the lake, the night was alive with all kinds of animal and bird noises. Of course we have herons and jackdaws as regular visitors – uninvited, but normally welcome – along with a bunch of regular garden birds. Buzzards drift overhead every so often. At this time of year the lake shore is full of geese, swelling the regular swan and duck population. And so on. These are all familiar.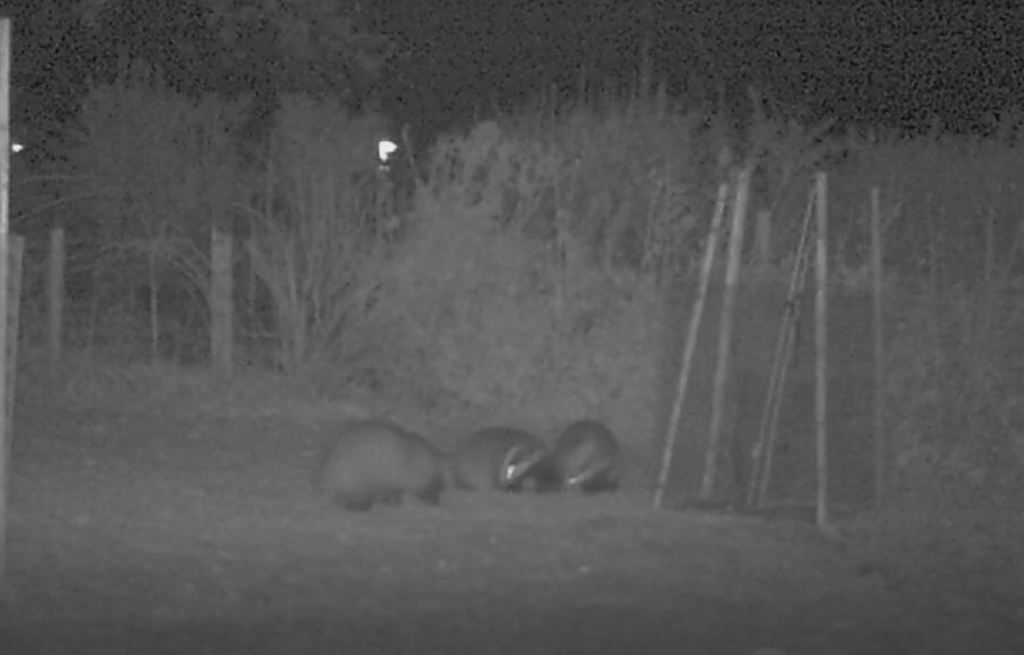 But as well as these, there are the nocturnal creatures that we share the land with, but don't interact with very much. I've mentioned the badgers before, and right now we often get what look to me to be a group of juveniles playing – this night-camera picture shows them beside one of the apple trees, complete with protective fence. A few minutes later they all headed off in a group towards the barns. Maybe they wanted to sample the batch of lager we had just started off?
Why protect the apple trees? Well, that has to do with another of our nocturnal visitors – a small herd of deer. These are very much less welcome. On the night camera I have seen up to half a dozen at a time, led by a rather splendid looking stag. They have been steadily decimating a row of laurel bushes, which we don't mind so much as they will bounce back, but also various bulbs and small plants which we want for the spring. According to local rumour, several of the local farmers are suffering rather more serious commercial loss from this little bunch.
Anyway, all this set me thinking that we are only one of the occupants of this piece of the British landscape, and that deer, badgers, rabbits, herons and whatnot have in all likelihood been wandering around the area much longer than we humans have. And this has been true for most of human history. As we spread out, ages ago, from Africa and the Near East, we were perpetually coming into contact with the existing occupants of land which, to us, was unknown. We met predators and prey, and reacted accordingly. We met other hominids – Neanderthals , Denisovans, and others. Sometimes we settled peacefully and mated with them, other times we met in war. But until very recently, we knew that the land we moved across and settled in was not really our own – we were simply a recent arrival, joining others who had lived there for many years already. A lot of that sense of shared occupancy seems to me to have evaporated. We frequently assume these days that we are the sole – or at least the single most important – residents in any particular patch of the planet. That's a big subject, and one for another day.
Turning now to writing, most novels set in the past should have this as part of the background. Different cultures at different times might express that idea differently – birds and beasts , angels and demons, selkies and spirits – but it should always be there. And it's kind of regular stock in trade for fantasy literature.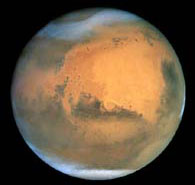 But, as usually happens, this propelled my thoughts forward into science fiction. How can this sense of shared living be captured in that medium? As and when we move out from this planet into the other worlds of the solar system, and potentially beyond, will we recover that sense of having to share the environment with others? This might, of course, be in the most overt and incontrovertible way – an unequivocal meeting with intelligent aliens. But it might also be something much less obvious, such as microbes living in the sub-surface oceans of some of the larger moons circling the outer planets – Titan, Europa and Enceladus for sure, Ganymede and Callisto possibly. Or maybe forms of bacterial life in underground salty lakes on Mars. Or some manifestation of life that as yet we don't know how to recognise.
How will it be, I wonder, to recover an everyday sense that we are shared occupants of the universe, not solitary ones?