North of Grasmere and south of Thirlmere, beside today's A591, there is a large cairn of stones, known as Dunmail Raise – the name also applied to the watershed between those two lakes. It turns out that there is a considerable collection of history and storytelling around this cairn, and I thought today I'd relate a little of that.
It seems broadly agreed that Dunmail (probably the same as Dyfnwal ap Owain, to give him his Cumbrian name) was a king who was defeated by the Saxon king Edmund, who had allied himself with the Scottish king Malcolm. The Anglo-Saxon Chronicle comments "A.D. 945. This year King Edmund overran all Cumberland; and let it all to Malcolm king of the Scots, on the condition that he became his ally, both by sea and land". This was just one among the endless shifts of allegiance along the borders – a generation earlier, Malcolm's father Constantine had joined with Owain against Saxon king Athelstan. They lost that battle – Brunanburh, 937AD – and Owain himself was reputedly buried at Penrith.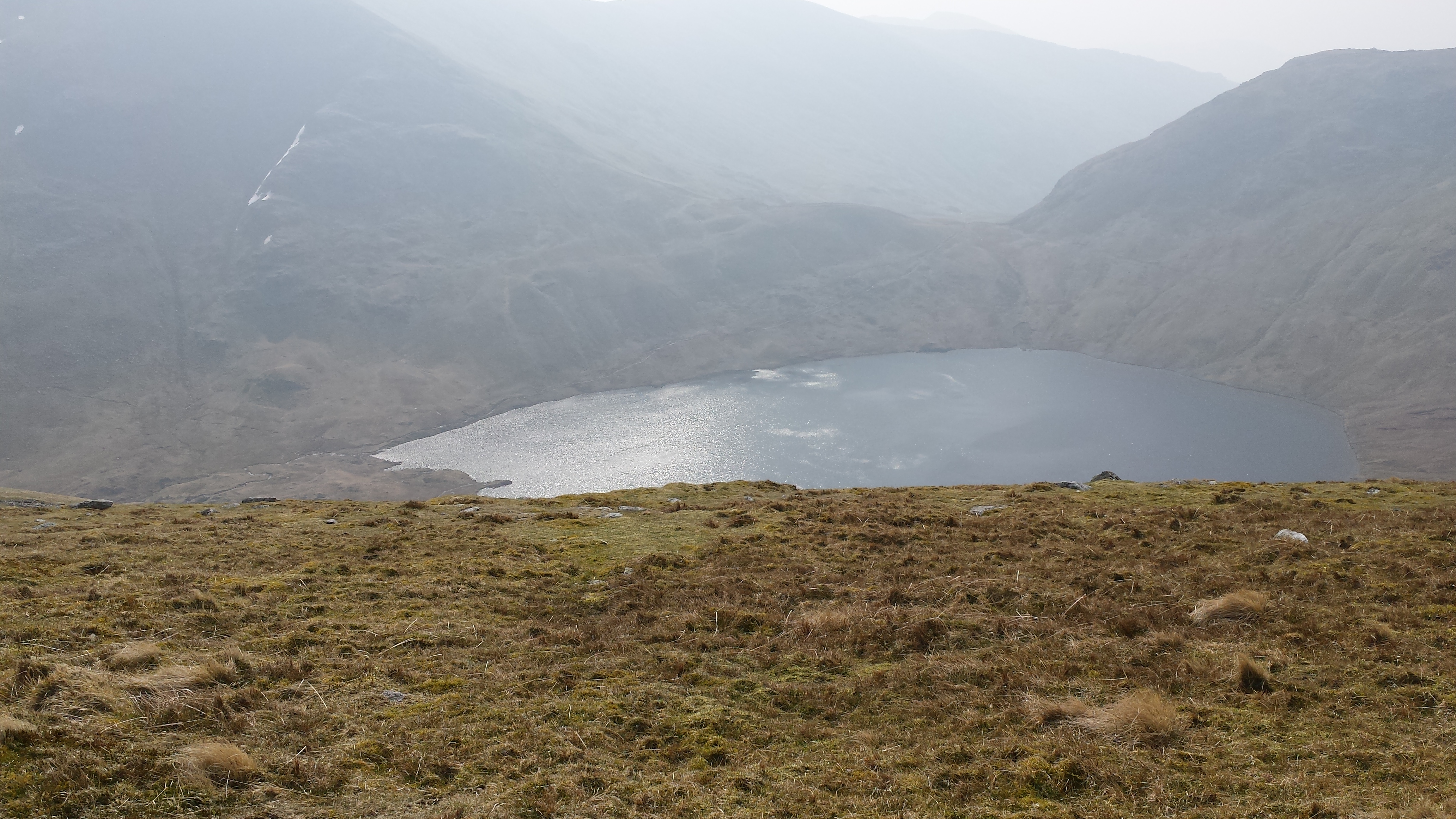 In the repeated telling of this basic tale, Dunmail attained almost Arthurian status. In one version, his sons were blinded by the victorious Edmund. In another, his loyal followers took his crown – to ensure that the Saxons would not claim it and the kingship – and nipped up the track to Grizedale Tarn (following today's Coast to Coast trail) and cast the crown into the depths. When the time was right, he and it would be reunited and the ancient kingdom restored.
Another interesting source of variation is in the meaning of the cairn itself. One version simply holds that it was a boundary marker between the old regions of Cumberland and Westmoreland. Another reckons that it marks the burial place of Dunmail himself. But the version I find most appealing is that it recalls an old military tradition, in which soldiers going into battle would pile up "soul stones" as a safeguard. If they survived, they retrieved the stone from the pile… if not, well the number of stones in the pile was the number of casualties.
Observed in the light of archaeology and historical research, there are a great many uncertainties. Did Dunmail actually die as stated? (There is a separate tradition that he died later while on pilgrimage to Rome). What nationality was he? (Contenders include Norse or Celtic as well as Briton). But to elevate his romantic and literary status, I am going for the idea that he was the last king of the British… as William Wordsworth expressed it in The Waggoner,
The horses cautiously pursue
Their way, without mishap or fault;
And now have reached that pile of stones,
Heaped over brave King Dunmail's bones;
His who had once supreme command,
Last king of rocky Cumberland;
His bones, and those of all his Power
Slain here in a disastrous hour!